Found a really simple description of mini baskets here. Made four so far.
Will probably make more.
Now wondering if Evelina has started crocheting from her yarn yet?
A few pics of the masterpieces below:
Oh, and in true Lakshmi spirit – must show off my new blue glittery shoes that go so well with my turmaline ring and the new nail polish.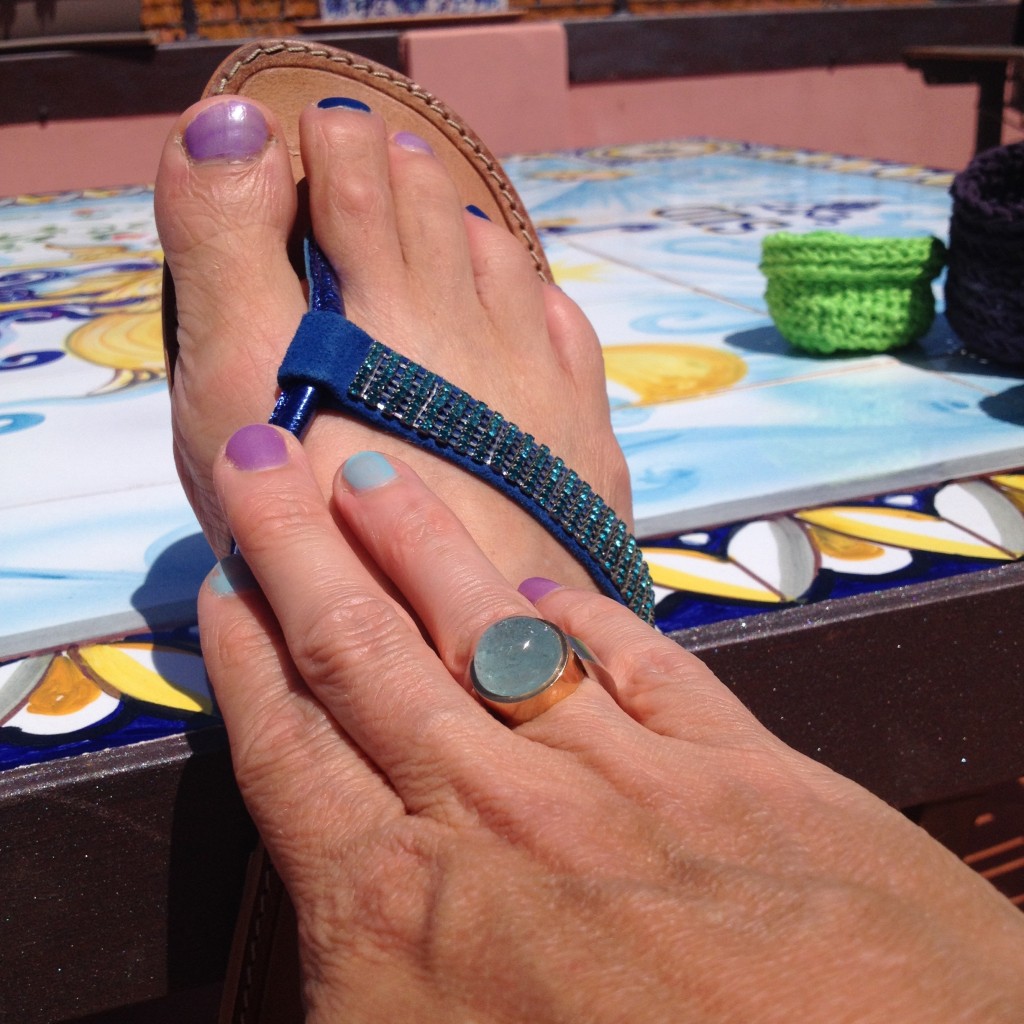 Over and out from the crafting-lady….